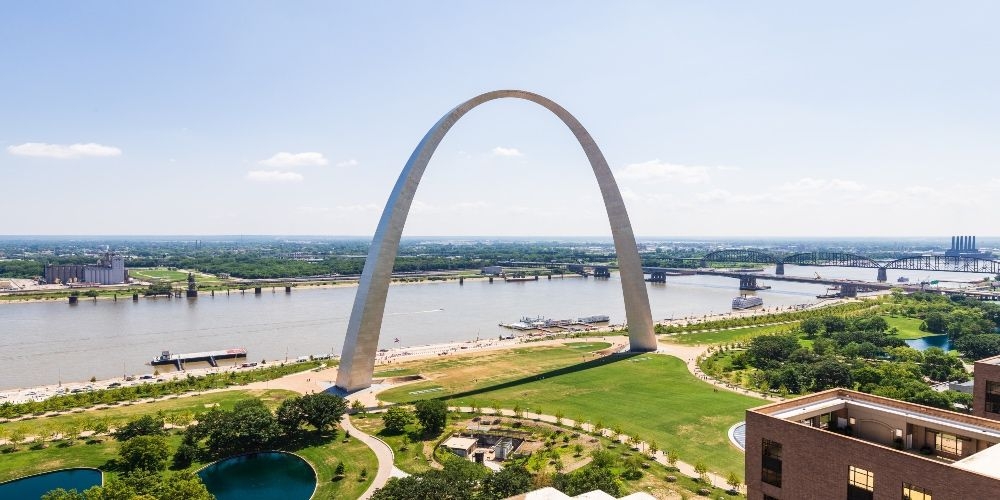 ULTRA

Small Group St. Louis Tours
Tours in St. Louis
Best things to do in St. Louis
St. Louis is a dynamic city with a blend of historic charm and modern innovation, offering something for everyone. Iconic landmarks like the Gateway Arch offer stunning views, while museums like the St. Louis Art Museum and the City Museum offer unique experiences.
Foodies will love the diverse culinary scene, and sports enthusiasts can enjoy the city's professional and amateur sports teams. With its rich history, diverse culture, and unique attractions, St. Louis is a must-visit destination for an unforgettable travel experience.
FAQs
What are the top attractions to visit in St. Louis?
St. Louis boasts several must-visit attractions, including the iconic St. Louis Arch, the historic Basilica of Saint Louis, King of France, the immersive City Museum, and the scenic Gateway Boat Cruise. Explore them all on our Best of St. Louis Small Group Tour!


What types of tours do you offer in St. Louis?
We offer a range of tours catering to different preferences. Join our Best of St. Louis Small Group Tour for a comprehensive experience or explore the city on foot with our Best of St. Louis Walking Tour.


How long do the tours in St. Louis typically last?
Our Best of St. Louis Small Group Tour takes approximately 4 hours, while the Best of St. Louis Walking Tour lasts around 3.5 hours.

Can I cancel my tour booking if something comes up?
Absolutely! We offer free cancellation for our tours, so you can book with peace of mind.


Are your tours conducted by knowledgeable guides?
Yes, our tours are led by experienced and passionate local guides who know the ins and outs of St. Louis, ensuring an insightful and enjoyable experience.


What sets your small-group tours apart from others?
Our small-group tours provide an intimate and personalized experience, allowing you to connect with fellow travelers while exploring the city's best attractions together.