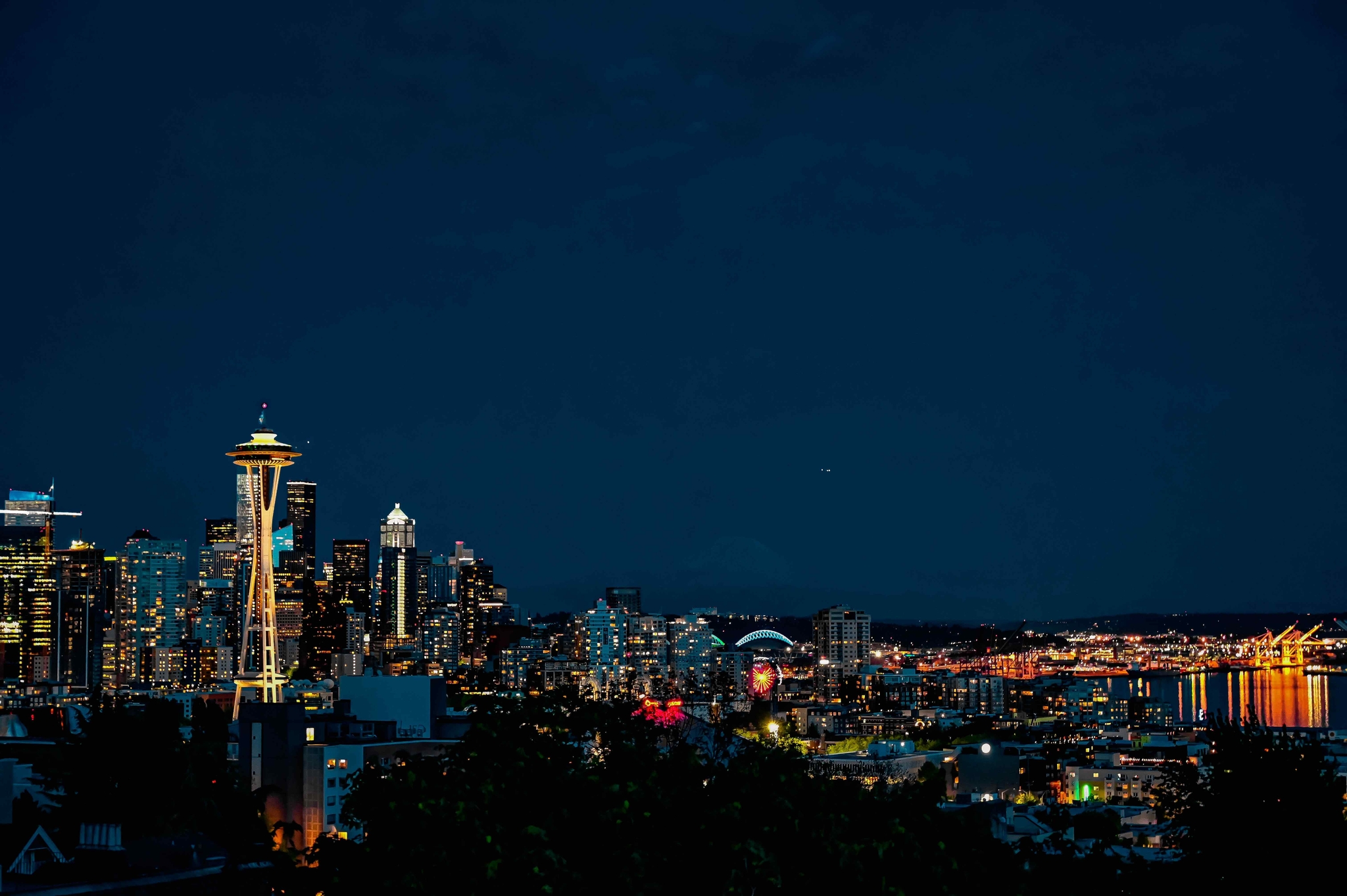 Space Needle, Seattle
400 Broad St, Seattle, WA 98109, United States
Hours of Operation
The Space Needle's opening hours may vary, so it is important to check their official website for the latest information before your visit. Typically, the operation hours for the Space Needle are 10 a.m. - 8:30 p.m.
Introduction:
If you are looking for breathtaking views at the height of 605 feet, the Space Needle is worth checking out. It offers 360-degree views of Seattle and the surrounding areas. It features restaurants, outdoor, and indoor viewing, and event space. Moreover, it is one of the most famous landmarks in the world, so it is no surprise that it is a popular tourist attraction. Its rotating SkyCity restaurant and glass floor attract people from all around the world.
History:
The Space Needle, situated in Seattle, is a historical landmark. This observation tower, constructed in 1962 for the World's Fair, stands as an architectural masterpiece. Designed under the guidance of architect John Graham and structural engineers, the tower was erected within a short span of just 400 days, demonstrating the advanced engineering and construction capabilities of that era. Since its opening on April 21, 1962, the Space Needle has undergone multiple renovations, including a new glass viewing deck and a glass floor.
Enjoy Scenic Seattle Night Tours
What to Know:
The Space Needle is not merely a tower; it symbolizes the city's innovative thinking and cultural identity. It stands at a height of 605 feet and has an observation deck. The observation deck offers a 360-degree panoramic view of Seattle and its natural beauty. Its location makes it a center for other attractions as it is nestled in the center of Seattle.
In addition to its breathtaking views, it exhibits different interactive displays to showcase Seattle's rich history and culture. Everything about the tower is a reminder of the city's commitment to innovation and creativity.
How to Get There:
The Space Needle is located at 400 Broad St, Seattle, WA 98109, United States. You can reach this iconic destination through various transportation options. If you are driving, GPS and mapping apps will guide you directly to the address. Seattle also offers a public transportation system with buses that can take you to the Seattle center areas and the Space Needle. You can take the monorail to reach Space Needle directly from downtown Seattle. If you are staying downtown Seattle and prefer a leisurely walk, then you can walk, the Space Needle is at a convenient walking distance.
Best Time to Visit:
The best time to visit the Space Needle depends on what you like and what you are interested in. Spring and Fall are considered to be the best times to visit Space Needle as they offer comfortable temperatures and fewer crowds. While Summer boasts the best weather conditions, it tends to be the busiest. Conversely, Winter, with cooler temperatures, is the least crowded time to visit.
For a more serene experience, consider visiting early in the morning or at evening time. It is advisable to check the official website for current information about events and hours of operation to make your visit even more enjoyable.
Highlights:
The Space Needle, Seattle, offers the following captivating highlights:
It offers breathtaking views of the surrounding areas. On clear days, you can witness the beauty of Mount Rainier, the Cascade Mountains, Puget Sound, and more.
Your journey starts with a thrilling elevator ride, taking you to the observation deck in a few seconds.
It offers unique dining experiences with a 360-degree view of downtown Seattle.
Glass floor offers you a unique experience of walking on air while enjoying the stunning views of the city.
Features:
Here are the features of Space Needle, Seattle:
Space Needle is an iconic symbol that allows you to enjoy the city's skyline, admire its waterways, and love its natural beauty.
It sits at a height of 605 feet and provides breathtaking vistas of the city and its surrounding beauty.
The rotating SkyCity restaurant is an extraordinary point where you can enjoy your meal while the restaurant slowly revolves, providing a unique view of the city.
The glass floor offers visitors a thrilling view of the city, making it an ideal choice for thrill-seekers.
On the observation deck, you can engage with the interactive exhibits representing Seattle's multifaceted history, diverse culture, and remarkable innovative spirit.
Space Needle hosts events and festivals throughout the year. It's also a main point for New Year's Eve celebrations and fireworks.
In addition to its beauty and charm, it remains a significant part of Seattle's architectural and cultural heritage.
Photo enthusiasts can find numerous opportunities to click photos at this location, making it an excellent place for capturing pictures.
The Space Needle is a must-see destination for enjoying stunning vistas. Don't hesitate; book your visit and get ready to be captivated by the Space Needle's unique and unforgettable experiences.