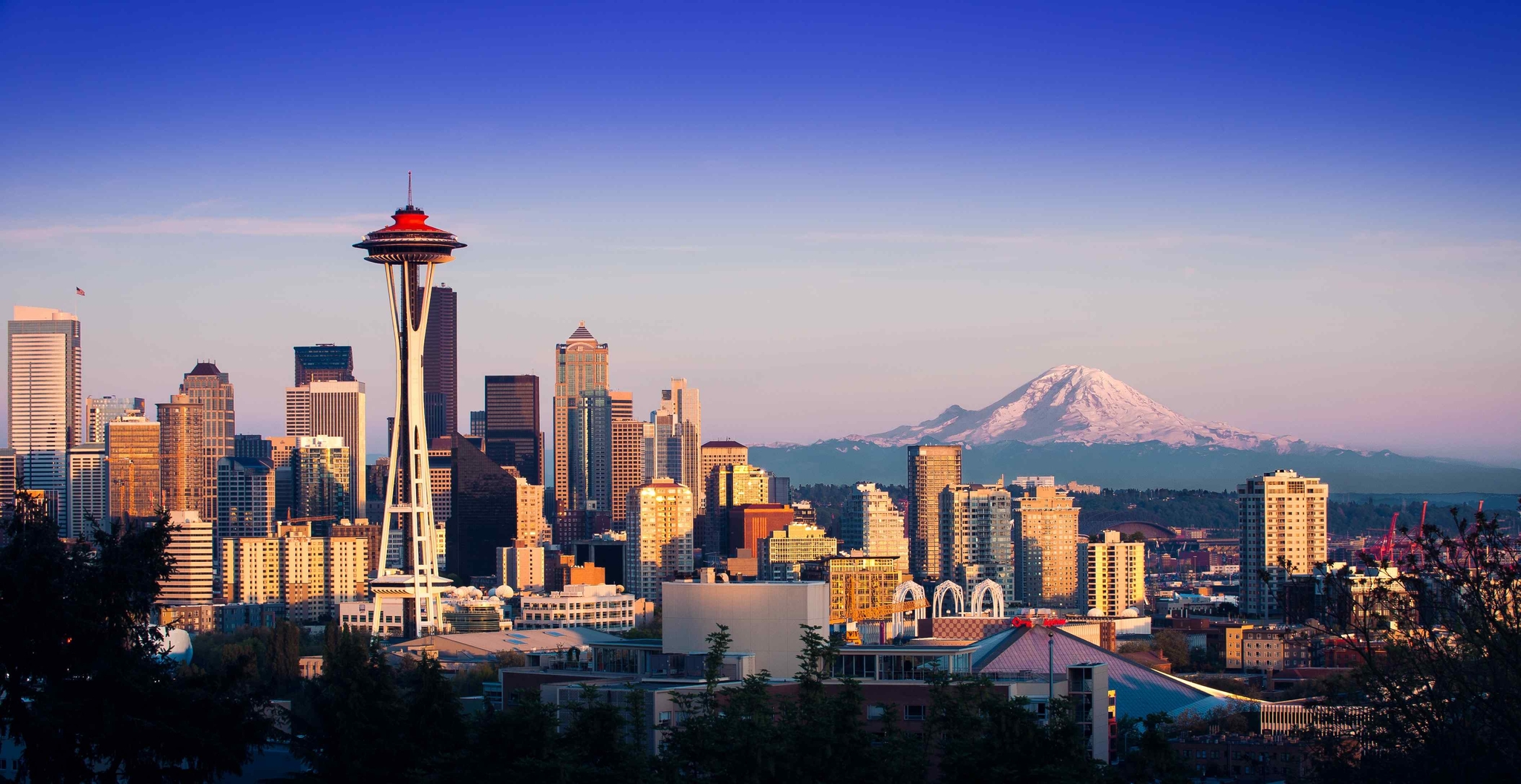 Kerry Park
211 W Highland Dr, Seattle, WA 98119, USA
Hours of Operation
Kerry Park is open to the public during the following hours:
Monday through Sunday: 6 am - 10 pm
Introduction:
Kerry Park, Seattle's most picturesque destination, offers stunning panoramic views of the city's skyline and downtown area. Nestled on Queen Anne Hill, this urban haven provides breathtaking viewpoints and vistas you have ever experienced. The incredible view from Kerry Park includes sights of Bainbridge Island, Elliot Bay, Mount Rainier, and other captivating attractions.
The lush green surroundings and the Space Needle in the backdrop invite locals and tourists to indulge in its beauty and charm. Kerry Park is perfect for leisurely walks, photography, admiring the city views, and having a peaceful picnic. It's a must-see destination for all.
History:
Kerry Park is situated on Queen Anne Hill in Seattle and offers spectacular views for visitors. It was established in 1927 and is managed by Seattle Parks and Recreation. Kerry Park takes its name from Albert S. Kerry and his wife. The Kerry family donated the land to the city to allow all the visitors to enjoy the views. Since then, it has become a popular spot for locals and visitors and has also been featured in several TV shows and movies. 
Explore Kerry Park in Seattle
What to Know?
Kerry Park is a well-known attraction with some of the most famous and scenic views of the city. It provides visitors with breathtaking vistas of various attractions, making it a favorite spot for photographers and nature lovers. As a public park, it is free and easy to access, with parking available near the park.
Kerry Park is a small park with a few benches and railings to ensure the comfort of the visitors. Its natural beauty and peaceful atmosphere all year round make it a must-see for anybody visiting Seattle. For a pleasant visit, wear comfy shoes for the hilly terrain, bring a camera for capturing amazing views, and arrive early to avoid crowds.
How to Get There?
To reach Kerry Park, consider using GPS or map apps for driving directions. Another option is to utilize Public transit, as there are nearby bus stations at Queen Anne Avenue and Highland Dr. If you are already in Queen Anne, you can walk to the park but be prepared for an uphill walk to reach the park. Parking may be limited during peak times, so arrive early or use public transportation.
Best Time to Visit:
Kerry Park welcomes visitors any time and provides unique experiences throughout the year. The most popular time to visit is at sunset for breathtaking views, but it gets crowded. Early mornings provide a serene sunrise while evening offers a lovely city light view with fewer visitors. If you want to avoid crowds, consider visiting on weekdays.
 Kerry Park offers unique experiences in each season. Summers are warm but crowded, while Springs and Falls offer comfortable weather conditions. In contrast, Winters, although chillier and wetter, set a serene tone. So, the best time to visit Kerry Park largely depends on the experiences you want to have.
Highlights:
Kerry Park has the following highlights:
Kerry Park offers a stunning view of Seattle's skyline, including many other attractions.
The park is particularly famous for its enchanting sunrise and sunset vistas, transforming the atmosphere and creating a sense of serenity.
The north part of Kerry Park offers beautiful views of the city.
The park's landscape is decorated with lush green grass and flowers.
It's a family-friendly destination suitable for all ages.
It's a beloved destination for strolls and peaceful picnics.
It's ideal for photographers and anyone who wants to capture the city's atmosphere from different angles.
Features:
Kerry Park has the following highlights:
Kerry Park is a public park that welcomes visitors with its mesmerizing viewpoints. 
Its location makes it a perfect point for viewing the downtown area of Seattle.
The Park offers a serene atmosphere for relaxation and leisurely walks with a breathtaking backdrop.
The park presents grassy spaces, sitting areas, and benches, providing a beautiful setting for picnics.
Kerry Park features a sculpture called "Changing Form" in the center. The sculpture adds an artistic touch to its beauty.
Kerry Park comes alive at night with glittering city lights, illuminated Space Needle, and other attractions, creating amazing spectacles. Don't forget to bring your camera to capture the nighttime charm of the city!
The park is open year-round for visitors, offering distinct experiences in all seasons.
Located close to the center, Kerry Park is easily accessible via well-connected roads and public transportation.
With its unparalleled views and photogenic opportunities, Kerry Park is a haven for photographers looking to capture beautiful sights. 
In short, Kerry Park offers stunning views of Seattle's skyline and many other attractions. Its nighttime is magical, with vibrant city lights and illuminated surroundings. With its lush green areas and year-round accessibility, it's a must-see for all. If you want to experience it for yourself, book your visit!