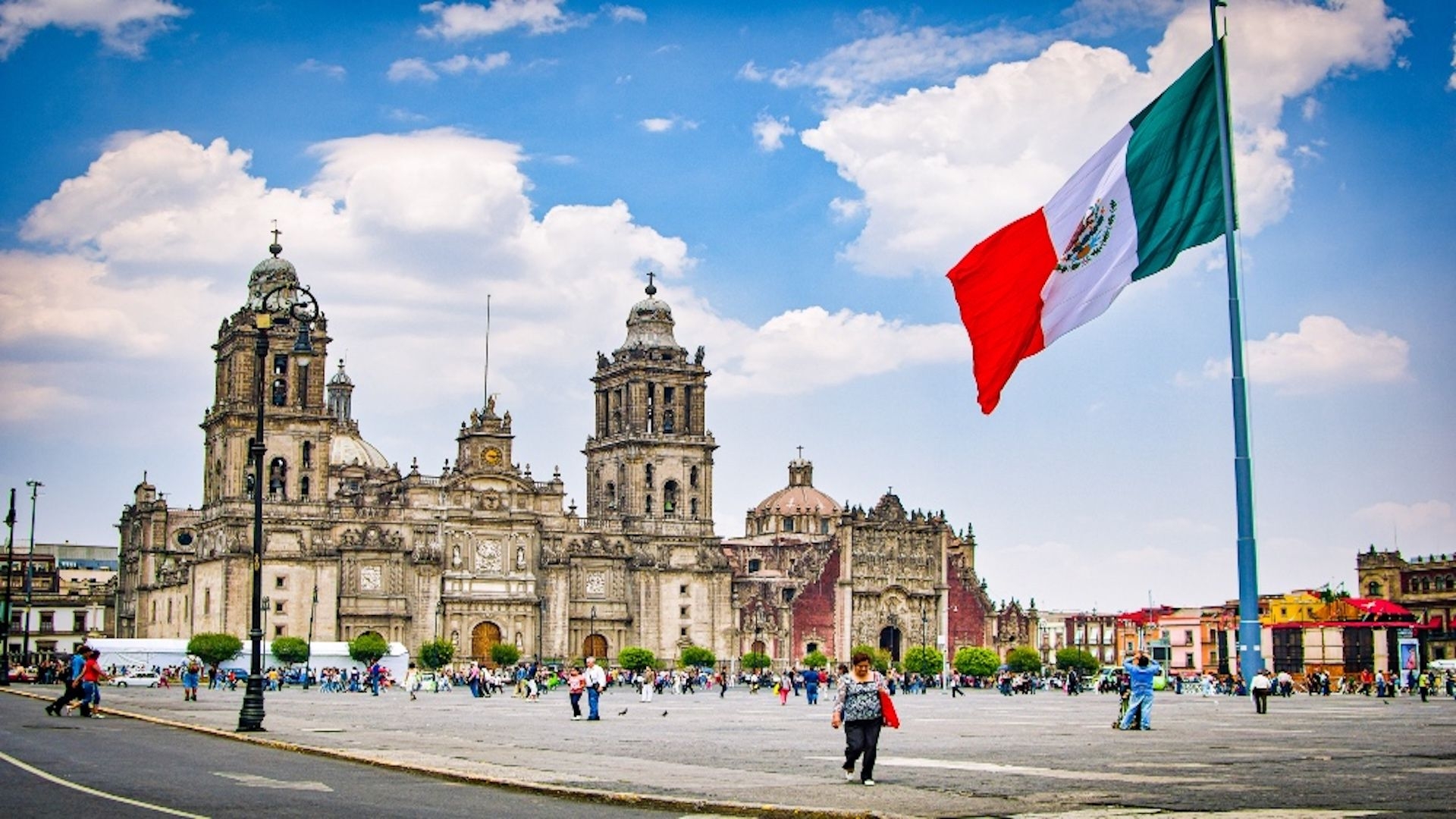 ULTRA

Small Group Mexico Tours
Tours in Mexico City
Best things to do in Mexico City
Mexico City is a vibrant and captivating destination that offers a unique and unforgettable experience for visitors. As the largest city in Mexico and one of the largest in the world, Mexico City is a melting pot of cultures, history, and modernity.
The city boasts an array of historic landmarks, including the famous Aztec pyramids of Teotihuacán, the stunning colonial architecture of the historic centre, and the beautiful Templo Mayor ruins, showcasing the city's rich cultural heritage. In addition to its rich history, Mexico City is also a hub for contemporary art, with numerous galleries and museums showcasing the works of local and international artists. The city's lively street food scene offers a diverse range of flavours and cuisines, from traditional Mexican dishes to international cuisine. Mexico City is also home to numerous parks and public spaces, offering a welcome escape from the hustle and bustle of the city.
FAQs
What are the must-visit attractions in Mexico City?
When exploring Mexico City, don't miss iconic landmarks such as the Plaza Manuel Gamino, the awe-inspiring Mexican City Metropolitan Cathedral, and the magnificent Palacio Postal.
What tours do you offer for Mexico City?
We offer a variety of tours to suit every traveler's interests. From a comprehensive Best of Mexico City Walking Tour with Observation Tower Admission to the immersive Teotihuacán Pyramids Tour.
Are there any multi-day tours available in Mexico City?
Absolutely! If you want to dive deeper into the city's culture and history, our multi-day tours are perfect for you.
What makes your Small-Group Tours unique?
Our Small-Group Tours ensure an intimate and immersive experience, allowing you to connect with the city on a personal level. Explore Mexico City with like-minded travelers and expert local guides.
What sets See Sight Tours apart from other tour companies?
See Sight Tours is dedicated to providing uniquely intimate and immersive experiences led by over 200 passionate local guides. Our 5000+ 5-star reviews are a testament to our commitment to creating lasting impressions for travelers worldwide.